Irish Moss (Chondrus crispus)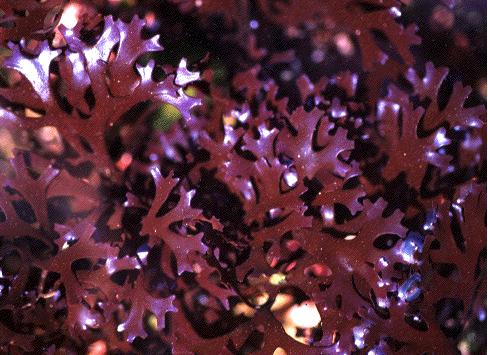 An edible North Atlantic seaweed that yields a mucilaginous substance used medicinally and in preparing jellies.No other plant covers troublesome bar spots so well like irish Moss.

Irish moss (Chondrus crispus) is a small unimpressive plant, but it used in many of our favorite foods and cosmetic products.

It finds a use in cosmetics as a skin softener. It nourishes and protects your skin from environmental elements and effective against halitosis, the formation varicose veins.

Irish Moss , when mixed to skin products, turns your dry, rough, patchy skin into smooth, silky, hydrated, glowing skin . It moisturizes and treats even the most unmanageable skin problems, including eczema, psoriasis, rashes and sunburns. It contains A,B,C,D vitamins that nourishe the skin

Irish Moss supports skin's natural moisture barrier. It keeps harmful, drying external elements out and beneficial moisture in. It enhances skin's ability to retain vital moisture and essential lipids. Helps support healthy skin appearance.
Smoothes rough skin areas all over the body.

Irish Moss has been used to treat peptic and duodenal ulcers and to inhibit arteriosclerosis.
Irish moss is reported to be effective against cancer and radiation poisoning (possibly because of the iodine content of Irish moss), it protects from obesity and cholesterol build up. Irish moss has a well documented anticoagulant effect on the blood, and clears up many bladder complaints. Irish Moss gives excellent sources of calcium, magnesium, sodium and iodine).

It is used to increase the metabolic rate and strengthen connective tissues, including the hair, skin and nails.

Disclaimer: The information presented herein is intended for educational purposes only. These statements have not been evaluated by the FDA and are not intended to diagnose, cure, treat or prevent disease. Individual results may vary, and before using any supplements, it is always advisable to consult with your own health care provider.