Emu (Dromaius Novaehollandiae)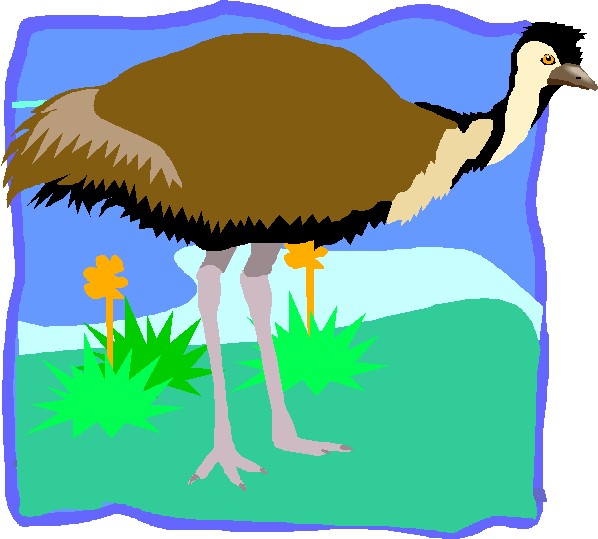 Emu oil comes from the emu, or dromaius novaehollandiae, the second-largest living bird by height, after the ostrich. Emu oil is derived from the adipose tissue of the bird, and has incredible benefits due to its high essential fatty acid content. Depending on the method of extraction and the diet of the emu, the oil can be anywhere from an off-white, creamy texture to a thin, yellow liquid.
The therapeutic qualities of emu oil come from its unsaturated fatty acids, making up about 70 percent of its composition. Studies suggest that the combination of omega-9, 6 and 3 fatty acids bring about emu oil's anti-inflammatory and other beneficial actions.
It also contains variable levels of several compounds with antioxidant properties. Its benefits lie in the high levels of essential fatty acids and vitamins, including:
Oleic Acid — helps transport the bioactive compounds into the skin, allowing the oil to absorb quickly when it's applied topically.
Linoleic Acid — helps boost skin health by reducing the appearance of sun spots or aging when it's applied topically.
Linolenic Acid — helps reduce inflammation
Vitamins A & E, essential fatty acids, antioxidants and other vitamins within Emu oil acts as anti-inflammatory agents, helping relieve muscle and joint pain and improve the recovery of wounds or damaged skin. A study published in Inflammopharmacology found that when used topically, emu oil's anti-inflammatory properties were just as effective as oral administration of ibuprofen. Because it has the ability to decrease swelling and minimize aching, it can be used to relieve the symptoms of carpal tunnel, arthritis, headaches, migraines and shin splints.
Emu oil also has bacteriostatic properties, giving it the ability to stop bacteria from reproducing. Research shows that the linolenic acid found in emu oil has the power to treat antibiotic-resistant infections, such as H. pylori, an infection that's responsible for various gastric diseases, including gastritis, peptic ulcers and gastric malignancy. Emu oil mproves appearance of wrinkles and skin.
Emu oil absorbs into the skin easily because it contains fat lipids that are similar to those found in the tip layer of the skin. The oil is also able to break through the barrier of the skin and penetrate deep within the surface, allowing it to act as a powerful moisturizer. It can be used to smooth rough elbows, knees and heels; soften the hands; and reduce itching and flakiness from dry skin. Vitamin E within Emu oil is a powerful antioxidant and contributes to healthy tissue. Emu oil is known to reduce sun damage and reverse signs of aging.
Because of emu oil's anti-inflammatory properties, it has the power to reduce swelling and a number of skin conditions, such as psoriasis and eczema. It also stimulates skin cell regeneration and circulation, so it can help those suffering from thinning skin or bed sores, plus it helps to reduce the appearance of scars, burns, stretch marks, wrinkles and sun damage.
Topical application of emu oil can relieve painful, dry and cracked nipples that are experienced by mothers when they begin breast-feeding.
The antioxidants present in emu oil promote healthy hair and nails. The vitamin E helps reverse environmental damage to hair and promote circulation to the scalp. Emu oil can be used for the hair to add moisture and promote hair growth. It's also beneficial for the nails by moisturizing the cuticles and reducing inflammation that may be caused by a condition like toenail fungus.


Disclaimer: The information presented herein is intended for educational purposes only. These statements have not been evaluated by the FDA and are not intended to diagnose, cure, treat or prevent disease. Individual results may vary, and before using any supplements, it is always advisable to consult with your own health care provider.